---
COM.Geo 2013 A Great Success:
A Geospatial Technology Conference in Silicon Valley
COM.Geo hosted another great conference this year in Silicon Valley! The diversity of geospatial topics addressed by keynote speakers and audience members was enlightening to us all. The attendees' presence and thoughtful contributions during speaker presentations and the panel discussion made the event a success.
Observing trends in new geospatial technology between members of academia, developers, researchers, scientists, and government inspired cross-collaboration among conference attendees. We are confident this exchange of new ideas between interdisciplinary fields will result in future advancement and integration of geospatial technology into society.
The topics discussed in this year's conference, including innovations in Big Data applications, improving energy costs of location-based services, addressing future impacts and challenges in remote sensing and mapping, WorldWide Telescope, Google Fusion Tables, and NASA World Wind fostered new perspectives about applications of geospatial technology to address global challenges and will inspire further innovation. Read more in the original article by Jordyn Fantuzzi >>
COM.Geo 2013

Google Glass

Demostrated at the Conference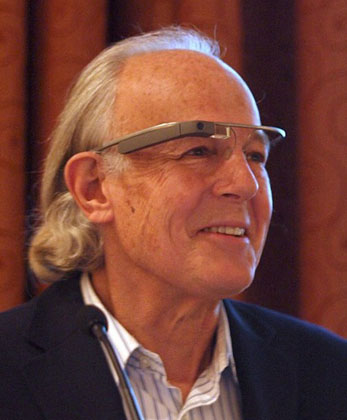 IFTF Distinguished Fellow Mike Liebhold demonstrates the latest research tool at the 4th International Conference on Computing for Geospatial Research & Application (COM.Geo 2013) in San Jose.
Read more>>
COM.Geo 2013 Keynote
I
nsights
COM.Geo 2013 Keynote Speakers
Click an image to see more info.
OGC

IFTF

NASA

Microsoft Research

Microsoft

Stanford

Google

COM.Geo
Message from Conference General Chair
The COM.Geo conference highlights the impacts of current and prospective computing technologies on the future of the geo-world. Our consideration is intended to bring fresh thoughts to explore new directions for geospatial computing... Read more>>

Plenary Forum -- Emerging Tech Panels+
Geospatial Computing: An Eye Towards the Future
Moderator
Dr. Lindi Liao, President & Chief Scientist, Computing for Geospatial Research Institute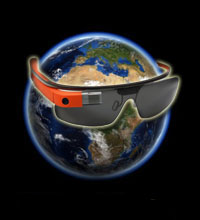 Panelists
Dr. Carl Reed, CTO, OGC
Dr. Jayant Madhavan, Tech Lead for Google Fusion Table; Staff Software Engineer at Structured Data Research group,, Google Inc.
Mr. Mike Liebhold, Senior Researcher, Distinguished Fellow, Institute for the Future
Mr. Patrick Hogan, NASA World Wind Program Manager, NASA
Dr. Kevin Montgomery, CEO, Intelesense Technologies, Inc.; Sr. Researcher, Stanford University
Dr. Simon Y. Berkovich, Senior Advisor, Computing for Geospatial Research Institute; Professor of Computer Science, George Washington University
Read more>>
Google Keynote: Big Data Storytelling through Interactive Maps
Google Fusion Tables (GFT) is often used by data journalists to create interactive maps that are then embedded in their news articles. These maps offer journalists the ability to overlay large geo-spatial datasets on Google Maps, customize their presentation and combine them with complementary datasets, without needing any software development skills beyond cut-and-paste. More importantly... Read more >>
COM.Geo OfficeMap TechShow
Save Time and Achieve the Best Map Results for MS Office!
COM.Geo OfficeMap is the latest Microsoft PowerPoint Add-in. It provides a fast and easy way to directly create various kinds of maps on PowerPoint slides. OfficeMap offers:
• categorized map templates (world maps, continental maps, country maps, US state maps, and US county maps)
• Boundary maps, satellite maps
• a friendly and powerful user interface
• simple symbols, color ramp symbols, and point symbols (markers, icons, fonts)
• Consistent operations for maps as PowerPoint shapes, texts, and pictures. Read more >>

Microsoft Keynote: A Fresh Look at Mobile Location Sensing
Location-based services have become ubiquitous thank to the sensors like GPS and WiFi in our smart phones and other mobile devices. However, continuous location sensing such as logging, tracking, and geo-fencing, consume too much energy and shorten device battery life. In this talk, we take a fresh look at location sensing, in both outdoor and indoor settings... Read more >>
Microsoft TechShow: Energy Efficient GPS Sensing with Cloud Offloading
Location is a fundamental service for mobile computing. Typical GPS receivers, although widely available, consume too much energy to be useful for many applications. Microsoft Research CLEO team designs a Cloud-Offloaded GPS (CO-GPS) solution that allows a sensing device to aggressively duty-cycle its GPS receiver and log just enough raw GPS signal for postprocessing... Read more >>
NASA Workshop: Worldwide Geospatial Data Collaboration
As we look to the future, humankind faces challenges that are increasing, while our resources are ever dwindling. What if we could integrate our data and leverage our shared resources? What if we could harness our shared knowledge and enthusiasm? How would the world be impacted if such a shared, global collaboration and geospatial infrastructure were available?... Read more >>
NASA TechShow: Collaborate.org- Connect. Share. Change the World.
In the future, we need to work together to address the challenges and need a collaboration and geospatial data infrastructure to empower that synergy, leverage our shared resources, and coordinate our actions. Collaborate.org is an open global online community of people, working together and sharing resources, expertise and enthusiasm, empowered with advanced collaboration and geospatial visualization technologies, to empower people to do Great Things. Read more >>
IFTF Keynote: Unexplored 3D Worlds: The Futures of Focal Plane GIS
In this talk we explore some future impacts and challenges of combinatorial innovations in sensing, mapping and rendering and computing technologies enabling humans and machines to intimately interact with rich 3D geospatial data in a vertical focal plane view. Read More>>
OGC Keynote:
OGC Standards and Big Data Analytics
This talk will explore the use of Open Geospatial Consortium (OGC) standards in the context of Big Data requirements and analytics for accessing and processing geospatially-enabled content, especially for geospatial information and sensor fusion, as well as some key issues, such as provenance, quality, security and privacy, facing the use of geospatial data in Big Data applications. Read More>>
Microsoft Keynote Insight:
WorldWide Telescope Inspiring GeoFlow for Office Excel 2013
This talk will cover some of the key ideas within WorldWide Telescope (WWT) and how they are relevant to interactive geospatial data visualization and the development of ideas within GeoFlow for Office Excel 2013 which is now in public beta preview. Read More>>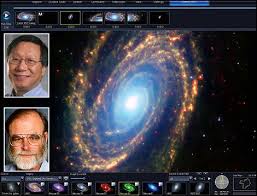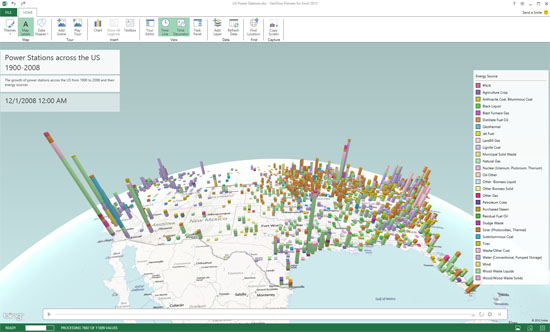 COM.Geo 2013 OGC Workshop
Location Based Access Control on Geospatial Data with GeoXACML Policies
Many different types of high quality and up-to-date geospatial information are available from different providers. Often, Intranet solutions exist where trusted users can access information with very few access constraints. In contrast, making information available to users outside of a trusted environment requires the implementation of many security requirements of which Access Control is paramount. Read more >>
COM.Geo 2013 Insight into the Latest Geospatial Computing
▪ Be the first to learn about the latest Microsoft geospatial exploration -- GeoFlow in the upcoming Microsoft Excel 2013.
▪ Attend brainstorm plenary keynotes, leading-edge forum, and emerging tech shows from U.S. governments, world-class industries and research labs.
▪ Discover the latest technologies in geospatial computing with big data computing, mobile & cloud computing, Internet of Things (IoT), Augmented Reality, social computing, and GPU computing.
▪ Explore diverse workshops, technical papers, panels, exhibits, posters, demonstrations, and hot short talks. And more...
COM.Geo 2013 Highlighted Presentations
Image Based Localization in Indoor Environments
J. Liang, N. Corso, E. Turner, A. Zakhor. EECS Department, University of California - Berkeley, USA
Engaging Outdoor User Experience Based on High Fidelity 3D Terrain Representation on Mobile Apps
U. Di Staso, M. Soave, R. Amicis. Fondazione Graphitech Trento, Italy
Geospatial Management and Utilization of Large-Scale Urban Visual Reconstructions
C. Arth, J. Ventura, D. Schmalstieg. Institute for Computer Graphics & Vision, Graz University of Technology, Austria
Superpixel Clustering and Planar Fit Segmentation of 3D LIDAR Point Clouds
H. Mahmoudabadi, T. Shoaf, M.J. Olsen. Oregon State University, USA
Out-of-core Efficient Blending for Underwater Georeferenced Textured 3D Maps
M. Johnson-Roberson, M. Bryson, B. Douillard, O. Pizarro, S. Williams. University of Sydney, Australia
COM.Geo 2013 MIT Demo Show - Visual Explorations of Urban Mobility