COM.Geo 2013 Keynote Speakers
Click an image to see more information. More keynotes will be revealed.
| | | | | |
| --- | --- | --- | --- | --- |
| OGC | NASA | Microsoft | To Be Revealed | |
| | | | | |
| Microsoft | MIT | Stanford Univ. | To Be Revealed | |
| | | | | |
| | | | | |
OGC Keynote on OGC Standards and Big Data Analytics
This talk will explore the use of Open Geospatial Consortium (OGC) standards in the context of Big Data requirements and analytics for accessing and processing geospatially-enabled content, especially for geospatial information and sensor fusion, as well as some key issues, such as provenance, quality, security and privacy, facing the use of geospatial data in Big Data applications. Read More>>
Microsoft Keynote Insights:
WorldWide Telescope Inspiring GeoFlow for Office Excel 2013
This talk will cover some of the key ideas within WorldWide Telescope (WWT) and how they are relevant to interactive geospatial data visualization and the development of ideas within GeoFlow for Office Excel 2013 which is now in public beta preview. Read More>>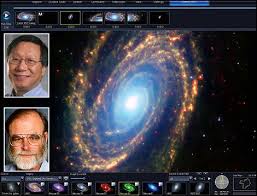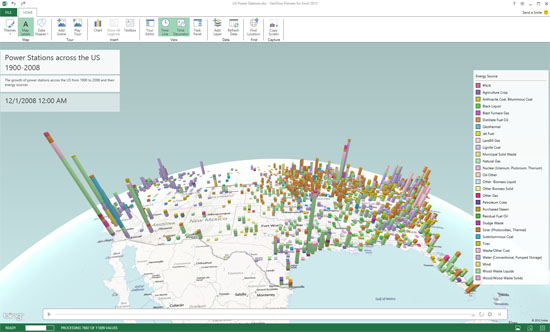 COM.Geo 2013 Accepted Presentations Sharing Visions and Ideas
COM.Geo Keynotes, Papers, Tech/Demo Talks, Posters, Courses, Workshops, Panels, and Demo Videos, provide diverse opportunities for all decision-makers, engineers, researchers, developers, and users, across industrial companies, government agencies, and academic institutions, to present or demonstrate the latest work or share the latest visions and ideas at the COM.Geo conference, a leading geospatial computing community.
Image Based Localization in Indoor Environments
J. Liang, N. Corso, E. Turner, A. Zakhor. EECS Department, University of California - Berkeley, USA
Engaging Outdoor User Experience Based on High Fidelity 3D Terrain Representation on Mobile Apps
U. Di Staso, M. Soave, R. Amicis. Fondazione Graphitech Trento, Italy
Geospatial Management and Utilization of Large-Scale Urban Visual Reconstructions
C. Arth, J. Ventura, D. Schmalstieg. Institute for Computer Graphics and Vision, Graz University of Technology, Austria
Superpixel Clustering and Planar Fit Segmentation of 3D LIDAR Point Clouds
H. Mahmoudabadi, T. Shoaf, M.J. Olsen. Oregon State University, USA
Out-of-core Efficient Blending for Underwater Georeferenced Textured 3D Maps
M. Johnson-Roberson, M. Bryson, B. Douillard, O. Pizarro, S. Williams. University of Sydney, Australia
COM.Geo 2013 Workshop (1)
Location Based Access Control on Geospatial Data with GeoXACML Policies
Many different types of high quality and up-to-date geospatial information are available from different providers. Often, Intranet solutions exist where trusted users can access information with very few access constraints. In contrast, making information available to users outside of a trusted environment requires the implementation of many security requirements of which Access Control is paramount. Read more >>
COM.Geo 2013 MIT Demo Videos - Visual Explorations of Urban Mobility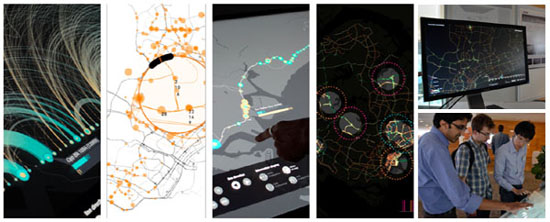 COM.Geo 2013 Sponsor Opportunities
COM.Geo conference is a leading-edge conference which focuses on the hottest research and applications across the entire range of computing and geospatial fields, which can both inform and inspire your product development, transform the results of company's research into the newest products, best services, and great sales. Read more >>
COM.Geo 2013 Venue: The Fairmont San Jose (Capital of Silicon Valley)

The COM.Geo 2013 will be held at the Fairmont San Jose on 22-24 July 2013. The Fairmont San Jose hotel plays an integral role in the community, hosting presidents, dignitaries, celebrities, CEOs and noted scholars. Since the Fairmont San Jose was built in 1987, President George Bush Sr, Bill Clinton, George W Bush and Barack Obama, they all stayed in the Presidential Suite. Read more >>