Plenary Forum -- Emerging Tech Panels+
Geospatial Computing: An Eye Towards the Future
Moderator
Dr. Lindi Liao, President & Chief Scientist, Computing for Geospatial Research Institute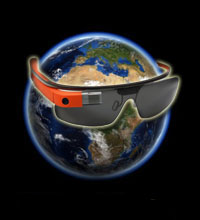 Panelists
Dr. Carl Reed, CTO, OGC
Dr. Jayant Madhavan, Tech Lead for Google Fusion Table; Staff Software Engineer at Structured Data Research group,, Google Inc.
Mr. Mike Liebhold, Senior Researcher, Distinguished Fellow, Institute for the Future
Mr. Patrick Hogan, NASA World Wind Program Manager, NASA
Dr. Kevin Montgomery, CEO, Intelesense Technologies, Inc.; Sr. Researcher, Stanford University
Dr. Simon Y. Berkovich, Senior Advisor, Computing for Geospatial Research Institute; Professor of Computer Science, George Washington University
Prof. Berkovich's 10-min Tech Talk
The concept of the Internet of Things and powering global sensor networks
Realization of a system needs a continuous supply of energy to its elements for information control and actuation impacts. Normally, the required influx of energy is separated into centralized and autonomous lines of supply. Particularly, in the largest synthetic system of the Internet of Things the basic information processing facilities employ a centralized supply of energy, while a host of auxiliary devices is dependent on autonomous sources of energy. In certain cases, like for large global networks of sensors, maintaining autonomous supply of energy becomes a serious problem. At this conference, we have presented a paper on the Internet of Things as a methodological concept where we have found analogies with the construction of the physical Universe. A distinctive specific of this Universe construction is that it provides energy to all its constituents in a unified all-embracing manner through the reference beam pulses of the holographic mechanism. In this short talk, we will discuss how the given surmised effect in Nature could be beneficial for artificial sensor networks of the pervading Internet of Things.


Dr. Carl Reed's 10-min Tech Talk
Ripe Issue for Geospatial Standards development
The OGC Staff and Members monitor technology trends that could (or will) impact the focus of geospatial, sensor and location services standards development and use. This presentation titled "Ripe Issue for Geospatial Standards development" will present a short overview of ten "ripe" market and technology issues that are shaping the standards landscape now and into the future. This analysis and synopsis is based on review of dozens of technology forecasting articles and publications, numerous discussion with OGC members, collaboration with other standards organizations, and conference presentations.