COM.* 2014 Program At-A-Glance

Innovative research and application technologies are the brightest spotlights at COM.* 2014: COM.Geo 2014, COM.BigData 2014, COM.DriverlessCar 2014. The programs includes the following sessions and events:
▪ Keynotes, Emerging Tech Panels, Papers, Tech talks, Workshops, Posters, Tech Shows
▪ Exhibition, Tech Shows, and Exhibitor Talks, Lab Tours
▪ Networking events (Exhibitions, Brainstorm Corners, Receptions, Banquets, Lab Tours, etc.)
▪ complimentary events for attendee family members (Lab Tours, Online VC)
---
---
Online VC Pass includes all the program sessions marked with the COMStar Logos

.

COM.* 2014 Online Virtual Conference (VC) Program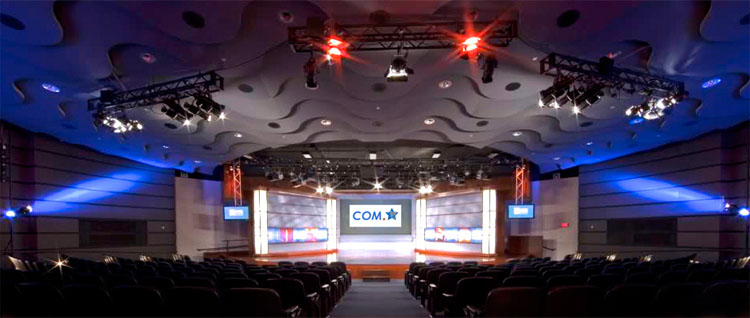 COM.* 2014 Keynote Auditorium (U.S. President Obama, U.S. Vice President Joe Biden, and U.S. Secretary of State Hillary Clinton spoke here in recent years.)