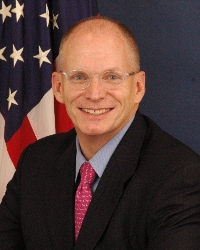 Imagine a transportation system where cars can see things that you can't. Such cars could warn of a potential crash or icy roads ahead, advise of a traffic jam ahead, or help find a parking space. Imagine if buses could tell if you will make your next connection, mapping software could indicate the greenest travel route, and cell phones could communicate with traffic signals so disabled pedestrians can safely cross an intersection. These developments are closer than you think through the U.S. Department Transportation (USDOT) connected vehicle research. Connected vehicles combine leading-edge technologies (GPS, Wi-Fi, wireless sensors, and dedicated short-range communications) to enable high-speed, real-time communications among vehicles, roadside infrastructure, and mobile devices. The USDOT is investing in connected vehicles because of their promise to save lives, as well as improve traffic flow, reduce environmental impacts, and make our communities safer and more livable.
Mr. Tim Schmidt
has served the U.S. Department of Transportation in multiple senior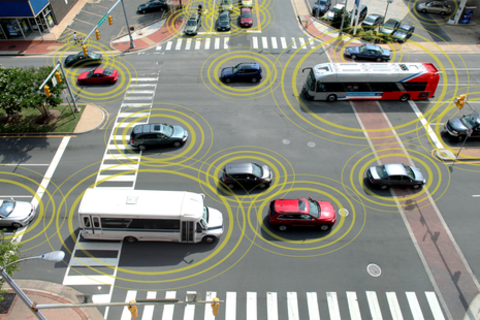 executive capacities involving technology advocacy, strategic planning and thought leadership, and has been involved with various aspects of connected and automated vehicle activities. His keynote will outline various aspects of the federal government's vision and future roadmap for self-driving cars. Mr. Schmidt is currently the Senior Technology Advisor at FHWA's Turner-Fairbank Highway Research Center. He was formerly the U.S. DOT's Deputy Chief Information Officer (CIO) and Chief Technology Officer (CTO). He has also held technology and corporate leadership positions at the FAA, IRS, White House and multiple private sector corporations. Mr. Schmidt is a retired Army officer having served over 20 years within the U.S. Department of Defense.