U.S. Federal Communications Commission
National Broadband Map
Michael Byrne (GIO, U.S. FCC)
Monday May 23 10:00 AM - 10:45 AM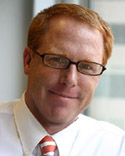 Broadband access and availability to every American is a key pillar of this administration. Congress authorized the development and maintenance of the National Broadband Map to provide the first ever searchable and interactive map of broadband availability. Transparency in broadband availability had never before been fully realized to both consumers and policy decision makers alike. The collection, integration and publication of this data charts a new course in broadband information access and will add significantly to the policy discussion about increasing American's access to high-speed internet.

Michael Byrne is the Geographic Information Officer (GIO) for the Federal Communications Commission. He is the former GIO for the State of California and an expert in the design, development, implementation, and use of GIS for research and policy. He has served as chair of the California GIS Council, a member of the National Geospatial Advisory Committee, and on the board of directors for both GreenInfo Networks and the National States GIS Council. Byrne holds a masters in geography from the University of California at Davis and is a certified GIS professional.
NASA
NASA World Wind: Infrastructure for Spatial Data
Patrick Hogan (Program Manager, NASA World Wind)
Monday May 23 10:45 AM - 11:30 AM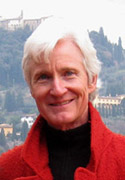 The world has great need for analysis of Earth observation data, be it climate change, carbon monitoring, disaster response, national defense or simply local resource management. To best provide for spatial and time-dependent information analysis, the world benefits from an open standards and open source infrastructure for spatial data. In the spirit of NASA's motto "for the benefit of all" NASA invites the world community to collaboratively advance this core technology. The World Wind infrastructure for spatial data both unites and challenges the world for innovative solutions analyzing spatial data while also allowing absolute command and control over any respective information exchange medium.

Patrick Hogan currently manages the NASA World Wind development team, a group of world class engineers producing open source software that has received National awards and NASA Software of the Year for 2009/2010. During his 20 years with NASA, Patrick managed environmental programs and more recently the NASA Learning Technologies (NLT) program. NLT was an incubation 'tank' for technologies to move NASA content into education. NLT is where World Wind was born. Patrick, a former pilot, deep sea diver and high school science teacher, has a Master's in Earth Science and is a Registered Geologist in the State of California.
Microsoft
Technology and Industry Trends
Dan Kasun (Senior Director of Developer and Platform Evangelism for U.S. Public Sector at Microsoft)
Tuesday May 24 9:45 AM - 10:30 AM
The current state of technology and its prevalence in all societies has created an era of amazing innovation and opportunity across the world. Specifically, three key transformational trends are coming together in a way that will significantly change our perspective of computing and how technology can be integrated into our lives. These trends are 1) the low-cost availability of near limitless resources, 2) ubiquitous availability of networks, devices, and I/O mechanisms, and 3) Natural "human" interfaces and experiences. This transformative combination will enable innovators to develop highly advanced solutions with very little investment, and will change the landscape of business and industry in ways that have never been predicted - much sooner than expected. This discussion will look into how these trends are progressing and how they are impacting key industries today.

Dan Kasun is the Senior Director of Developer and Platform Evangelism for U.S. Public Sector at Microsoft. Dan and his teams are responsible for evangelizing how new technologies can be applied in the government and education industries, providing readiness and guidance to developers, and working directly with agencies, organizations and partners to help ensure success for solutions built on the Microsoft platform. In addition, Dan's organization works with schools, faculty, and students to build enthusiasm and competency for Computer Science education and technical career development.
Dan has been with Microsoft for over 15 years, and joined the Microsoft Public Sector business in 2009. During his tenure, he has worked with customers of all sizes - from small developer organizations to large enterprises in a variety of industries (Financial Services, Healthcare, Government, and Education). He is a frequent speaker at Microsoft and industry events - specializing in all areas of application development and technical architecture.
Prior to Microsoft, Dan was an application developer and architect in the Financial Services Industry. He holds a bachelor's of science degree in computer engineering from Lehigh University.
Please view Dan's keynote slides here.
OGC
GeoWeb on Mobile Internet
George Percivall (Chief Architect and Executive Director - Interoperability Program)
Tuesday May 24 10:30 AM - 11:15 AM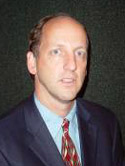 Geospatial data accessible on the web has become common place and transformative. The GeoWeb allows us to view geographic information about any location on the planet and to make plans based on this. Planning routes for travel using the GeoWeb has become highly advanced enabled by open standards. Using the GeoWeb for environmental studies is advancing but requires additional standards regarding semantics of the features of the world. The GeoWeb is now moving to mobile internet platforms. Soon, if not already, mobile devices will be the predominat method to access the Internet. This is enabled by dramatic advances in technologies and business models for electronic communications and hand held devices. Smartphones have led the way enabling access on mobile devices similar to fixed internet locations. The initial generation of Location Based Services were defined based on walled gardens. Now we are extending the GeoWeb to the mobile internet and enhancing it based on location context and by access to an Internet of things including sensors. Using mobile GeoWeb devices embedded in the world enables an augmented understanding of our geospatial reality.

George Percivall is an accomplished leader in the development of information systems and international standards for geospatial information. As OGC's Chief Architect, he is responsible for the overall vision for the OGC baseline and its evolution through developments by OGC members. As Executive Director of OGC's Interoperability Program, he is responsible for managing OGC's Interoperability Program, which involves planning and executing testbeds, pilot projects, interoperability experiments etc., and for running OGC's compliance testing program.
Prior to joining OGC, Mr. Percivall had leadership roles on several NASA projects. He was Chief Engineer of the Earth Observing System Data and Information System (EOSDIS) for the Landsat/Terra release; Principal engineer for NASA's Geospatial Interoperability Office; and, represented NASA in OGC, ISO TC211, and CEOS. He was the Director of the Geospatial Interoperability Group of GST, Inc. Previously, he led developments in Intelligent Transportation Systems with the US Automated Highway Consortium and General Motors Systems Engineering. He holds a BS in Physics and an MS in Electrical Engineering from the University of Illinois - Urbana.
U.S. Department of Homeland Security - FEMA
The Current State of Geospatial Modeling
Eric Berman (HAZUS Program Manager, DHS - FEMA)
Tuesday May 24 11:15 AM - 12:00 PM
Geospatial modeling has evolved since it was first introduced in the early 80s. In the past few years, the geospatial environment has exploded, providing previously unattainable high-resolution statistical data. Gone are the days of archaic topographic two-dimensional maps, and introduced are highly developed systems displaying ubiquitous geospatial data. Time and money are being saved as crews of experts are no longer data-collecting in the field. This increased currency and precision created through technological changes is directly impacting the decisions planners are making day-to-day. Desktop-based software is making way for cloud computing, allowing increased user base and data sharing across the globe. Mr. Berman will discuss the evolution of geospatial modeling, how we got here, and future advancements. What are the benefits of this new geospatial environment? How can we leverage these new tools to more accurately analyze data sets, and what environmental benefits will this create?

Mr. Eric Berman is the current Hazus Program Manager for the Federal Emergency Management Agency (FEMA). He has approximately 20 years of hazard identification studies and mapping experience with an emphasis on GIS. Mr. Berman was recently among the recipients of Federal Computer Week magazine's 22nd Annual "Federal 100 Awards" in Washington, DC, for his outstanding leadership and work on the FEMA Hazus Program. He holds a Bachelor's Degree in Civil Engineering from Tennessee Technological University and represents the Department of Homeland Security on the U.S. Board on Geographic Names.